Professional, Reliable Builders in Hertfordshire & Greater London.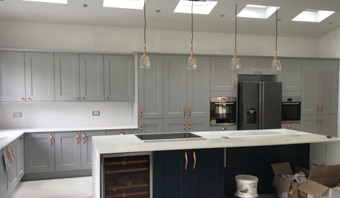 We offer a wide range of domestic and commerical services from home extensions to shop fit outs.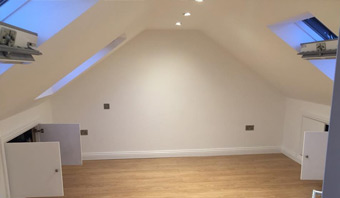 Take a look at some of the work we have carried out. We take pride in every job we do however big or small.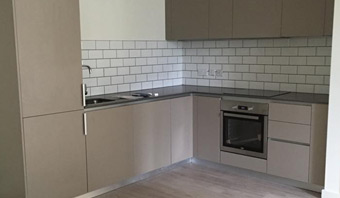 Please do not hesitate in getting in contact with us regarding any of our services. We can give you a free no obligation quote.
Welcome to EMA Contractors Ltd
EMA Contractors Ltd is proud to be a family owned and operated building company. Our company provides a full range of professional building services for new or existing construction for residential and commercial clients. No matter how big or small your project may be EMA Contractors can handle every step of the process and deliver to you quality and value each and every time.
Our team of skilled and experienced trades also focuses on various aspects of repairs and remodelling so you can keep your home, office, or business looking great year after year. Our company is a reputable and well-respected building company and we have built that reputation on years of quality and excellence within the London ores
Quality & Experience
With over experience of over 20 years of experience we have a wealth knowledge and expertise in the building industry. We are highly experienced in both the domestic & commercial sector.
Competitive Quotation
We always give free competitive quotes with absolutely no hidden costs. What you see is what you get. With any quote there is no obligation. We are always happy to give friendly advice.
Always On Time
We have an excellent track record in delivering projects, problem free, on time and budget.
Testimonials
Here is what our customers say about us. We have gained an exceptional reputation from always providing an amazing service from start to finish

Ermal and his team were fantastic from start to finish I will definitely be using EMA Contractors again. Thank you for your hard work.
Customer in Hertfordshire

Im am absolutely thrilled with my new kitchen. It is everything I could of dreamed of. Thank you again.
Customer in Hertfordshire

This is the second time I have used Ema Contractors and I haven't been disappointment at all. Always deliver amazing results.
Customer In Hertfordshire
Get in Touch
Please do not hesitate in contacting us. We have a friendly team that are more than happy to assist you in any way we can.
Email
ermal@emacontractors.co.uk